The topic this week is Mixing and we will explore the following focus areas:
SPATIAL IMAGING | AUTOMATION | SIGNAL PROCESSING | LISTENING FATIGUE
OVERVIEW
SPECIFICS
EXPLORE
OVERVIEW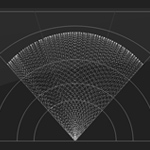 SPATIAL IMAGING - The mix starts with placing sound in space to present a sonic image of the space.  This space is created with how sounds are panned.  Where the sounds are panned depends upon the output or playback environment. With monophonic output, sounds are not panned, stereo provides a left/right continuum, where Surround Sound formats provide nearly infinite space to place sounds around the listener. 

SPECIFICS
Music - Musical genre determines most of how an engineer will mix a group, but other factors including how a band presents in a live concert and instrumentation also accounts for approaches to mixing.  With the dominant format of stereo for musical playback, engineers will employ various methods to present each voice or instrument on a "stage" for the listener.
Broadcast - Information delivery is a key component for broadcasters, for this reason news delivery does not generally deviate from voices being panned in the center. If off-center panning is present, it is extremely subtle to separate multiple voices.  Dramatic TV production has rapidly adopted a cinematic approach as digital delivery allows for surround sound reproduction.
Film - Cinematic sound treatments have followed surround mixing for many years in creating immersive three-dimensional spaces for audiences to experience content.  For a starting point, dialogue is generally placed in the center, music in stereo while ambience and sound effects surround the audience in all channels. The addition of the Low Frequency Effects (LFE) channel can separate the low frequencies (mostly perceived as non directional) to assist in the management of dialogue and other critically placed elements in the sound design.
OVERVIEW
SPECIFICS
DEMONSTRATION
OVERVIEW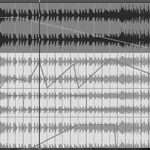 AUTOMATION - Digital consoles and DAWs have revolutionized how the mix engineer approaches content.  Automation allows for quick recall of exact settings.  If a mix is saved it can be reviewed, adapted and revised in a non-destructive manner that can provide numerous options for the final product.

SPECIFICS
READ - The automation control is enabled during audio playback.
WRITE - Automation is continuously written by the control.
TOUCH- Only writes automation while control is active, then returns to previous or original state when control is released.
LATCH - Only writes automation while control is active, and remains in the same state when control is released.
OFF - Automation is not enabled during audio playback.
OVERVIEW
SPECIFICS
EXPLORE
OVERVIEW
SIGNAL PROCESSING INTRO - Without the foundations of listening, recording and editing, the mixing process would be nearly impossible to achieve clean reproduction of sound, but sometimes just adjusting gain and panning simply aren't enough to bring clarity to a part of a piece. Basic signal processing at this point starts to become a another tool to subtly adjust sounds in the mix.
SPECIFICS
Some simple processors provide additional possibilities in creating depth to our mixes.
Equalization - Boosts or cuts specific frequencies.
Compression/Expansion - Reduce/increase dynamic range of a sound.
Reverberation - Create depth and dimension by simulating natural repetition.
EXPLORE
More signal processing will be discussed later in the course, but as an introduction to using automation and signal processing this video from The Pro Audio files demonstrates how subtle signal processing and automation can help us create great mixes.
OVERVIEW
RESEARCH
EXPLORE
OVERVIEW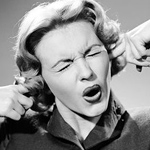 LISTENING FATIGUE - After editing and mixing similar material repeatedly can contribute to listening fatigue.  Avoiding listening fatigue is critical for anyone mixing audio.  If a mix can be recalled with the aid of automation it is good practice to not spend too much valuable time on one piece of material as sounds will perceptively lose dimension after prolonged exposure. Get up and move around, go for a walk, reset.