The topic this week is Editing and we will explore the following focus areas:
METHODS | TRANSITIONS | SPEECH | NOISE REDUCTION
OVERVIEW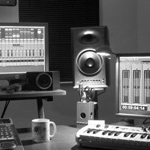 METHODS - Just like other digital content editing applications, there are countless creative techniques that can be applied to achieve any number of desired results. These techniques boil down to two basic methodologies for editing digital audio just like video in a Non-Linear Editor; Destructive and Non-Destructive. Although many prefer the non-destructive approach the digital domain offers, destructive editing is not necessarily considered bad practice and in some cases can be the best practice approach.

SPECIFICS
Destructive - Permanent edits made directly on the waveform file, usually in the waveform window of the DAW software.  If edits are made here, there can be some leniency based on "undo" functionality of DAW software, but are usually committed when the file is saved.  As rule of thumb, if you see a button called "Process," "Commit," etc the edit will be destructive in making the change permanently to the soundfile.
Non-destructive - Non destructive editing sometimes called block or clip editing is generally performed in a multitrack window of the DAW software.  Here the DAW software makes clips based on the original waveform file.  The original soundfile is not actually altered by effects that may be inserted on the track.  These clips only exist in the software, but can be saved out as their own files.
OVERVIEW
SPECIFICS
DEMONSTRATION
OVERVIEW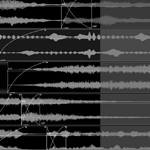 TRANSITIONS - As general rule audio edits should not be noticed by the audience.  Transitions help editors remain transparent in the process.  As a good editing practice avoiding contrasts in sounds is the norm, but when editing to picture these sharp cut transitions can support the story in a positive way.  Cinematic sound design has many complicated layers, knowing what transitions to use in any given situation help editors repair, enhance and rearrange sounds from a performance to effectively deliver content and stories.

SPECIFICS
Cut - The most simple edit in that the piece of audio is sharply cut abruptly at a given time.  Although cuts are considered abrupt edits, they can be transparent to the listener if the cut is made at the right place in the sound's envelope or with an accompanying image transition.
Fade In/Out - The fade is gradual volume change over time in relation to the beginning or end of a sound.  The fade in refers to bringing a sound from silence to an appropriate volume at the desired start of the sound.  The fade out is the opposite and brings the sound from a previously established volume to silence at the desired end of a sound.
Crossfade - A combination of fading one sound in while the previous sound is faded out.  The crossfade can be accomplished and adjusted in many different ways from the fade durations to the sharpness of the fade curve in either direction.
DEMONSTRATION
José Luis Díaz - Basic Transitions
OVERVIEW
DEMONSTRATION
EXPLORE
OVERVIEW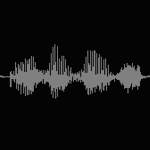 SPEECH - Speech editing takes into account more than just removing breaths between words.  Careful considerations must be made in evaluation how speech can be edited together.  These considerations include, but are not limited to similar and dissimilar sounds, inflection and recognizing the sounds from letters and combinations of letters that make up words.  Editing these sounds together breaks down to how to make selections of the wanted or unwanted sounds in our DAWs.
OVERVIEW
DEMONSTRATION
ROOM TONE
OVERVIEW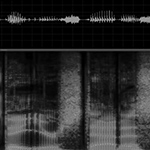 NOISE REDUCTION - As with any sound we are purposefully recording, there will most likely be other unwanted sounds that are also recorded.  These can range from clicks and pops from mouth noise in dialogue, to loud fans, to specific noises generated from a telephone signal.  Our DAWs have advanced tools available to help clean up our tracks to make more audio usable which can same time in a production or even eliminate the need for an ADR session.
ROOM TONE
Even when performing noise reduction on a clip, the edits still may need extra help to be believable to an audience. Using Room Tone as a bed can help to mend the seams between edits, but what happens if good Room Tone wasn't captured on set?
José Luis Díaz - Using Reverse Room Tone