The topic this week is Deep Listening and we will explore the following focus areas:
LISTENING | HOW WE HEAR | FUNCTIONS OF SOUND | THE SOUND DESIGNER
OVERVIEW
EXERCISE
EXPLORE
OVERVIEW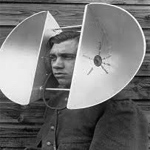 DEEP LISTENING is a way to develop your listening power.  Before you can work efficiently with sound, you must learn to be a superior listener.  We all spend more time NOT listening than the opposite. In order to understand how sound can be controlled and designed, we must first learn to "open our ears" and begin to hear each sound and how it mixes with other sounds. 

EXERCISE
Find a space to practice Deep Listening. For your first session, an outdoor or large indoor area is recommended.

Take several deep breaths and relax your body. Do some neck rolls. Sit or lay in a comfortable position.

With each breath, envision the oxygen going into space where you imagine your "listening center" is, a space between your ears. Fill this space with good, healthy air. Clear your mind.

Close your eyes. Visual information is now useless to you. Imagine your ears are blocked by old steel doors that have not been open in ages.  Slowly open these doors. Take your time.

Begin to listen to the sounds closest to you, including the sound of your own body. Breath, heartbeat, moisture in your mouth and even your eyelids make sounds. Listen to them.

Slowly expand your listening space outward to a ten to a twenty-foot range. What are you hearing? Try and identify each sound. Where is it coming from? How loud or quiet is it? What is it's "color"? Try and separate each sound and identify it.

Expand your listening beyond your immediate vicinity. What is going on sonically a mile away? Ten miles? What subtle sounds are buried beneath the closer ones?

This is the process that lays the foundation for deep listening.
EXPLORE
OVERVIEW
SPECIFICS
EXPLORE
OVERVIEW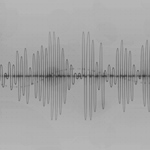 HOW WE HEAR - Our auditory perception is our ability to identify, interpret, and attach meaning to sound.   Sound exists in the form of vibrations that travel through the air or through other substances.  Physically we primarily use our ears and the auditory system to experience sounds around us by transferring vibrations to nerve impulses and sent to the brain.

SPECIFICS
EAR ANATOMY
Outer Ear - The outer ear consists of the ear canal and eardrum. Sound travels down the ear canal, striking the eardrum and causing it to move or vibrate.    

Middle Ear - The middle ear is a space behind the eardrum that contains three small bones called ossicles. This chain of tiny bones is connected to the eardrum at one end and to an opening to the inner ear at the other end. Vibrations from the eardrum cause the ossicles to vibrate which then creates movement of the fluid in the inner ear.

Inner Ear - Movement of the fluid in the inner ear, or cochlea, causes changes in tiny structures called hair cells. This movement of the hair cells sends electric signals from the inner ear up the auditory nerve (also known as the hearing nerve) to the brain. 
ROLE OF THE SOUND DESIGNER

OVERVIEW
SPECIFICS
EXPLORE
OVERVIEW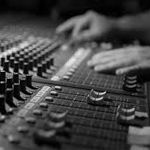 FUNCTIONS OF SOUND - Sound can be used artistically in many ways. For example, a radio broadcaster may use sound effects to reinforce dialogue in a commercial while a TV newscast may be more interested in the natural environment of a location while presenting a news story. Cinematic Sound Designers may be concerned with reinforcement of elements to convey the emotion of a scene.
SPECIFICS
Four basic sonic elements:

Speech – Human communication through narration or conversational dialogue
Music – Sounds containing melody and harmony, can be both vocal and instrumental
Sound Effects – Sound elements that do not contain speech or music
Silence – The nuance between words, sounds, musical notes that help create rhythm and contrast in sonic communication
OVERVIEW
SPECIFICS
EXPLORE
OVERVIEW
ROLE OF THE SOUND DESIGNER – While cinematographers capture the look of the picture, the sound designer is responsible for the overall cohesive sonic environment of a film.  Radio programmers, responsible for the sound of a station, may also be considered sound designers by using songs in a genre, brand-based imaging elements, and announcer talent to create a radio format.
SPECIFICS
Three specifics that, when combined make a good sound designer:
Excellent hearing and listing skills
Technical knowledge of equipment
Creatively apply the basic functions of sound to any given project