The topic this week is Post Production Recording and we will explore the following focus areas:
SCRIPT ANALYSIS | FOLEY | DIALOGUE REPLACEMENT | PROXIMITY EFFECT
SPEECH/DIALOGUE REPLACEMENT

OVERVIEW
DISCUSSION
INSIGHT
OVERVIEW
SPOTTING/SCRIPT ANALYSIS - Just like any element in pre-production, sound should never be excluded. Each project will approach sound differently, so making sure sound designers and composers are included in the direction of the project can be crucial piece of the puzzle for effective final delivery. Spotting the script to know when and what sound to use can make or break the audio visual relationship in how audiences will react to the piece.

DISCUSSION
An introduction to starting the conversation with a composer on a film from FilmSkills.com
INSIGHT
John Williams: Power of Music in Film
OVERVIEW
DEMONSTRATION
SPOTLIGHT
OVERVIEW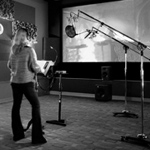 SPEECH/DIALOGUE REPLACEMENT - Commonly known as ADR, Automated Dialogue Replacement focuses on re-recording talent in the studio in post production. There many reasons why ADR is employed in productions, ranging from outside noise interfering with a good take, poor mic placement in location recording. In some cases talent have even purposely muddled lines on set to force ADR to put performances in context with the final edit of the picture.

DEMONSTRATION
In this lesson Filmmaker IQ looks at the history of ADR or looping and tackle the process of doing ADR in a short film.
OVERVIEW
DEMONSTRATION
EXPLORE
OVERVIEW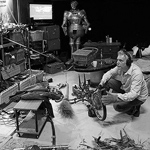 FOLEY SOUND EFFECTS - Named after Jack Foley, a sound recordist working in the film industry in the 1950s, Foley is the act of recording sound effects in post production live to motion pictures. Foley sound effects are those that are difficult to record during production, do not exist in the real world, and may be difficult to recreate without the aid of the controlled environment of the foley sound stage.
DEMONSTRATION
In this lesson Filmmaker IQ takes a look at the art of Foley, how to classify it, the history of the man who started it all and takes a crack at doing Foley work.
OVERVIEW
DEMONSTRATION
EXPLORE
OVERVIEW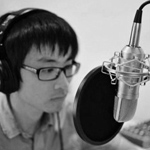 PROXIMITY EFFECT - Although proximity effect can affect any closely mic'd source, it is a primary consideration for recording dialogue. The closer the source is to the mic, low frequencies will become more pronounced than mid and high frequencies. This can cause unwanted boosts making vocals sound "muddy." To combat proximity effect, engineers can place pop filters in front of the mic to keep talent at proper distances from the mic. Some mics also have bass roll-off switches that creates a gentle cut to low frequencies.
DEMONSTRATION
Instrumental demonstration of proximity effect from Lynda.com

SoundWorks Collection - Leslie Ann Jones, Director of Music and Scoring at Skywalker Sound from Michael Coleman on Vimeo.