The topic this week is acoustics and we will explore the following focus areas:
SOUND FIELD | NOISE/TONE | ROOM ACOUSTICS | TREATMENTS
OVERVIEW
SPECIFICS
EXPLORE
OVERVIEW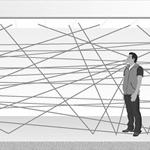 SOUND FIELD - As sound propagates through a room there are many obstacles and surfaces that will affect how a listener will interpret the sound. Is the listener close to the source or far away? What materials are in the room? How reflective are the walls, floor, and ceiling?

SPECIFICS
DIRECT SOUND – Sound that reaches the listener first, and free of reflection from any surfaces. Direct sound contains information about the sounds origin, size and tonal quality.
EARLY SOUND – These are indirect first sounds reflecting from surfaces in the immediate vicinity of the source and listener. These reflections contain information about the size of the room and distance from the source; also known as indirect sound and early reflections.
REVERBERANT SOUND – The remaining part of the sound heard after the sound source has stopped. Reverb and Echo are often used synonymously which is incorrect. Reverberation and echo are two separate terms in describing sound repetitions.
Reverberation – densely spaced reflections created by random, multiple and blended repetitions of a sound.         
Echo – A distant repeat of a single direct sound.
OVERVIEW
SPECIFICS
EXPLORE
OVERVIEW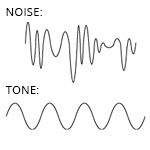 NOISE/TONE – One important distinction that needs to be made is between sound that is considered noise and sound that is considered musical tone.  There are reasons that a note on a violin and the scraping of a quarter on concrete have distinct identities and understanding these sonic properties is a critical part of sound design.    

SPECIFICS
RATING NOISE - Acousticians use a rating system for ambient noise in a room called Noise Criteria. Walls or barriers provide a level of Transmission Loss in the amount of isolation they provide. Materials used in sound isolation barriers are rated by their Sound Transmission Class, which varies based on the mass of the material used. Note that STC ratings are only valid down to 125 Hz.  
USEFUL NOISE – Colored noise including White Noise and Pink Noise, can be used by engineers as calibration tools, due to the concentration of certain frequencies in each "color" spectrum.
TONE - Pure Tone is defined as a single sine wave at a specific frequency. Music Tone also called a note is complex and can contain multiple overtones and determined by its timbre.          
OVERVIEW
SPECIFICS
EXPLORE
OVERVIEW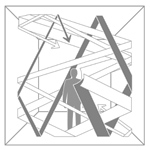 ROOM ACOUSTICS - Resonances occur in a room at frequencies related the room's dimensions. Except for low frequencies, sound, like light, is directional meaning that its angle of incidence is equal to its angle of reflectance. Studios use a variety of treatments to combat noise and unwanted reflections.
SPECIFICS
EIGENTONES - Also known as Room Modes are resonant frequencies that increase in loudness proportionally related to dimensions in a room.   
Axial - length, width and height of room
Tangential - length, width, height, diagonal on a single plane
Oblique – length, width, height, grand diagonal (ex: from upper left to lower right)
Room dimensions should not be in similar multiples, if so these additive resonances will be reinforced, raising the resonant amplitude. Parallel walls are one main problem in that they reflect sound evenly, generating standing waves. Studios are generally built to combat these possible problems with irregular dimensions to avoid issues.
Some resonance can be good, for example, guitars and other stringed instruments use a "box" to reinforce sound.   
OVERVIEW
SPECIFICS
EXPLORE
OVERVIEW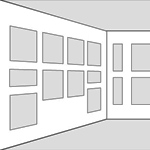 TREATMENTS – Nearly every surface will have some level of both absorption and reflection. In addition to being either absorbed or reflected, sounds can be diffracted and diffused. Acoustical treatments include a variety of ways to tactfully absorb and reflect sound with the goal being uniform diffusion or the uniform distribution of sound energy.
SPECIFICS
ABSORPTION – Material placed on walls to absorb sound and to remove abnormal reflections.

DIFFUSION – Treatment featuring irregular faces designed with mathematical formulas to create more natural reflections as opposed to the single, directional reflections from a flat surface.   
TRAPS – Bass Traps are meant to capture specific frequencies, mostly low frequencies. The most famous of these tuned resonators is the Helmholtz Absorber.